Start of main content
Speakers for AI in finance
Nadia Abouayoub - Chair
Nadia Abouayoub is a strategist and specialist on Innovation for the Financial Sector. She is a member of the British Computer Society's (B.C.S.) Artificial Intelligence Specialist Group Committee (S.G.A.I). She is a Fellow of the Royal Society of Arts (FRSA). She has a MSc. in Computing and DESS in A.I. and Databases from the University of Dijon. She has a MSc. in Formal Methods and the Security of Systems from Royal Holloway, University of London. As a member of several committees. Nadia is passionate about the finance and new technology sectors.
One such initiative saw her organise a VISIO conference with NASA for the World Youth Congress in 2004 to enable participants to experience the intricacies of robot navigation and the exploration of Mars.
She is a member of the Expert Digital Panel for the IET (Institution of Engineering and Technology in the UK) and a panel member for one of the UK university Industry/ Academy panel, which aims is to advise on the skills required for the future workforce. Nadia is a member of a United Nations focus group on AI in smart cities.
Nadia is also the organiser of the International Machine Intelligence Competition, run by the S.G.A.I.; and has organised several workshops and lectures focused on educating the public about Artificial Intelligence.
Personally, she has an interest in the United Nations Sustainable Development Goals, for which she has organised many volunteer workshops.
She has written articles focusing on the impact of AI in the financial sector. Her career was launched with JP Morgan and since then has accrued over 15 years' experience within the investment banking sector in such fields as Risk Management, Product Control and Technology in Trading Applications.
She is the founder of AIFINAI, an educational platform, and is currently writing her first book on the Education and impact of AI. She is currently a Lecturer/ Module Leader on a newly created MSc in Data of Science. Nadia is sought after as an expert in innovation and digital strategies in the financial sector.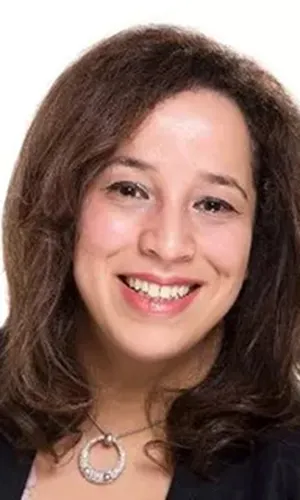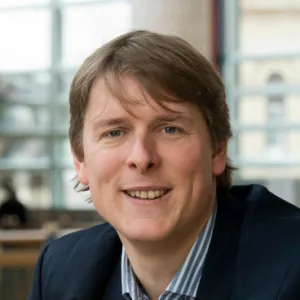 Jeremy Sosabowski
Dr. Jeremy Sosabowski is Co-founder & CEO at AlgoDynamix, an AI forecasting analytics company providing hours or days advance warning of major directional market movements. Their products are used by investment banks and asset managers, including CTAs and hedge funds. Jeremy has over a decade of business and technology commercialization experience. His previous roles include CTO at an instrumentation company (technology acquired) and data analyst within the online transaction space. 
He recently wrote a chapter on 'Financial forecasting and portfolio optimization in the 21st Century' in the global bestseller 'The WealthTECH Book', Wiley editions. His 'IP portfolio' includes several granted patents and more than 10 peer-reviewed publications. Jeremy has an undergraduate and two postgraduate degrees in engineering, including an Engineering Ph.D. from the University of Cambridge (laser physics/quantum mechanics).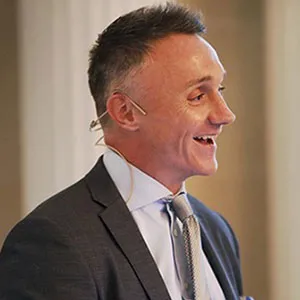 Morgan Deane
Morgan Deane is the CEO of Swiss-based investment bank, Baader Helvea, and is a member of the Board of Directors of nChain.
Originally an international lawyer, he has worked with some of the world's most prominent financial institutions throughout his career.
He is an advisor, mentor and angel investor in early-stage companies focusing on blockchain, cryptocurrency and Metaverse-related ventures in his private capacity.
Morgan is a member of the Forbes Finance Council, a regular speaker, and a thought leader in disruptive technologies and innovation.
He holds B.A, M.A, LL.B & LL.M degrees and is a U.S. Attorney, admitted to the Federal and Supreme Court (New York).

Professor Michael Mainelli MStJ FCCA FCSI(Hon) FBCS
Executive Chairman, Z/Yen Group
Michael is a qualified accountant, securities professional, computer specialist, and management consultant, educated at Harvard University and Trinity College Dublin.

He gained his PhD at the London School of Economics where he was also a Visiting Professor of Innovation & IT. 

His career spans scientific research, accountancy-firm partner, and director of Ministry of Defence research. 

During a spell in merchant banking, Michael founded Z/Yen in 1994, the City of London's leading commercial think-tank, to promote societal advance through better finance and technology, particularly famous for its Global Financial, Green Finance, and Smart Centres indices, as well as its technology and financial research. 

Michael has worked in machine learning for over four decades. 

Michael is Executive Chairman of Z/Yen, FS Club, and the Esop Centre; Emeritus Professor and Honorary Life Fellow of Gresham College; non-executive Director of the United Kingdom Accreditation Service (national standards body) and AIM-listed Wishbone Gold plc; City & Guilds Council Member; Trustee of Morden College; Fellow of Goodenough College; Visiting Professor at UCL's Bartlett School.

Michael has advised numerous governments and cities around the world.

Awards include a UK Foresight Challenge Award for the Financial Laboratory; UK Smart Award for prediction software; Technology Strategy Board Challenge Award for financial avatars; British Computer Society Director of the Year; Gentiluomo of the Associazione Cavalieri di San Silvestro; Consigliere del Senato Accademico of L'Accademia Tiberina; 'Hons' award from the Chartered Institute for Securities & Investment; Member of the Order of St John; Honorary Fellow of King's College London.

Michael is an Alderman of the City of London and late Sheriff 2019-2021. 

Michael is Past Master of the Worshipful Company of World Traders, Freeman of the Company of Watermen & Lightermen, as well as an Honorary Liveryman of the Furniture Makers, Water Conservators, Marketors, Tax Advisers, International Bankers, and Management Consultants, and an Honorary Freeman of the Educators. 

He speaks English, German, Italian, French, and Dutch poorly, but even worse Chinese.

His third book, The Price Of Fish: A New Approach To Wicked Economics And Better Decisions, won the Independent Publisher Book Awards Finance, Investment & Economics Gold Prize. 

<!—Lead forensics script -->